Diagnostic Kit for Calprotectin
Product Detail
Product Tags
This kit is intended for in vitro quantitative detection of calprotectin in human faeces samples. That is for clinical auxiliary diagnosis of inflammatory bowel disease.
| | |
| --- | --- |
| Model No. | CAL |
| Methodology | Fluorescence Immunochromatographic Assay |
| Sample Type | faeces |
| Time to Result | 10-15mins |
| Storage | 2~30 ℃/36~86℉ |
| Shelf Life | 24 months |
| Certificate | ISO13485,CE,MHRA |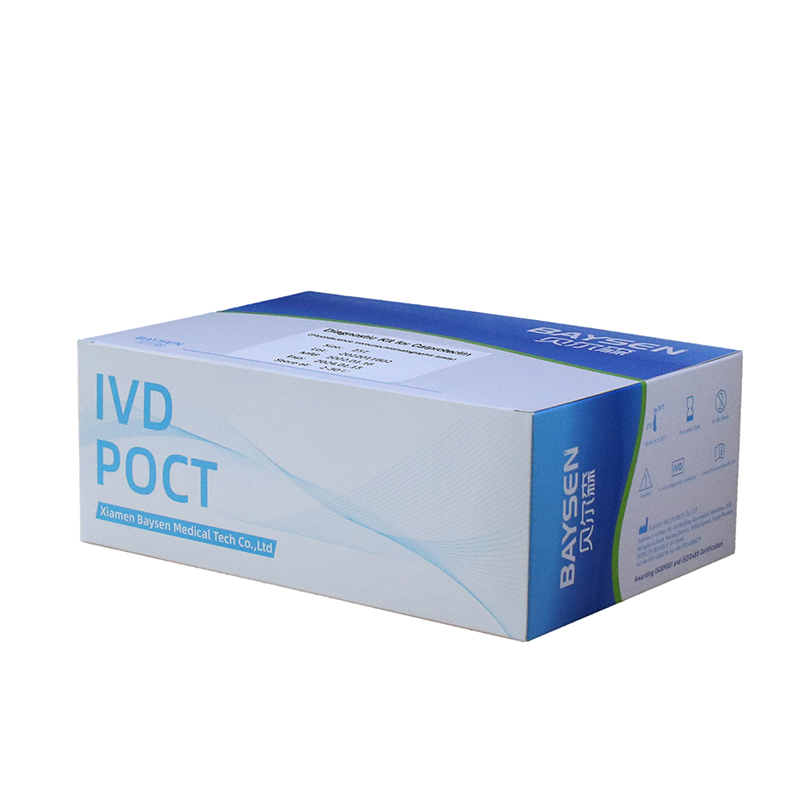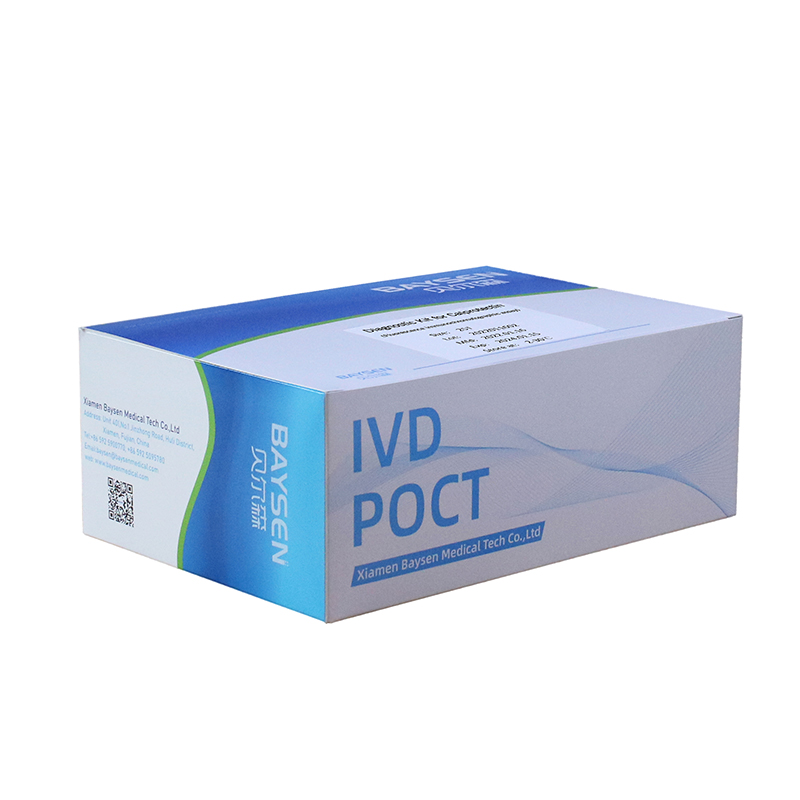 MAIN KIT COMPONENTS

* Test device

* Sample diluents

* Disposable pipette

* Instructions for Use

PACKING

* 25 test /kit

* Aluminum foil bag labeling

* shrink wrap
Please read the instructions carefully before use, and operate in strict accordance with the requirements of the instructions to ensure the accuracy of the results. Make sure balance the test device and specimen to room temperature (15°C~30°C) prior to test.
Ⅰ Select standard detection mode of Portable Immune Analyzer (WIZ-A101)
Ⅰ-1. Analyzer Operation
* Open the reagent aluminum foil bag and take out the test card;
* Insert the test card into the slot of Analyzer horizontally;
* On the homepage of the operation interface on Analyzer, click "Standard" to enter the detection interface;
* Click "QC scan" to scan the QR code inside the kit box and input the relevant parameters of the kit into the instrument;
Note: each production batch number reagent should be scanned once. If this batch number has been scanned, this step can be omitted.
*Check the consistency of "Test item", "Batch number" and other kit label information in the testing interface.
* If the information is consistent, Discard the first two drops of diluted samples from the fecal sampling tube and add 3 drops of non-bubble dilution samples vertically and slowly to the center of the sample well of the test card.
* After sample addition, click "timing", and the remaining detection time will be displayed automatically on the interface;
* Analyzer will automatically complete the detection and analysis when the detection time is out.
Ⅰ-2. Calculation and display of results
After Analyzer detection is completed, the test results will be displayed on the test interface or can be viewed through the "History" on the homepage interface.
The performance of the Diagnostic Kit for Calprotectin was established with 200 fecal samples prospectively. Sample were collected and tested according to the requirements of the Instructions for Use. The storage, transportation and detection of samples after collection met the relevant requirements of the Instructions for Use. At the same time, at the same time, calprotectin was detected by parallel reference Homogeneous reagent.
Baysen Result of  Cal

Test result of Reference reagent

Positive coincidence rate:97.59%(C.I. 91.63%~99.34%)




Negative coincidence rate:100.00%(C.I. 96.82%~100.00%)




Total coincidence rate:99.00%




(C.I. 96.43%~99.73%))

Positive 

Negative 

Total

Positive

81

0

81

Negative 

2

117

119

Total

83

117

200
* ISO System Certificate
* CE Certificate
* EU Registration
* UCKA MHRA Registration
---
---