A301 Full Automated Immunology Analyzers
Product Detail
Product Tags
The Automatic Immune Analyzer is used with the colloidal gold, latex and fluorescence immunochromatography test kits together; it is used for qualitative or semi-quantitative analysis of specific colloidal gold test kits, and for quantitative analysis of specific fluorescence immunochromatography test kits. Automatic Immune Analyzer is intended for professional and laboratory use.
Full Automatic Immunoanalyzer A301 adopts phoelectric conversion system and immunoassay method to perform quantitative and qualitative detection of  various analytes in human serum, plasma or other blood fluids, it can be used with test kit based on principles of colloidal gold,Latex and  Fluorescence  Immunochromatography.
| | |
| --- | --- |
| Model No. | WIZ-A301 |
| Test efficiency  | 80-200T/H |
| Test Mode | Standard |
| Data Storage | >20000 Tests |
| Data transmission  | Support RS232,USB And LIS  |
|  Dimension | 680x580x512mm |
| Net Weight  | 60kgs |
| Print mode  | Built-in thermal printer |
| Methodology  | Support fluorescence  Immuoassay, Colloidal Gold and Latex assay  |
* Multiple Sample Types: Support serum,plasma, peripheral blood,venous blood,urine and stoo.
* Intelligence : Intelligent identification of test items and methodology .
* Good compatibility: Support colloidal gold,latex and fluorescence immunochromatography..
* Full automatic operation: Automatic card input, sample loading, incubation,testing, discarding card, reduce the workload .
* Date transmission: Support RS232,USB and LIS system connection.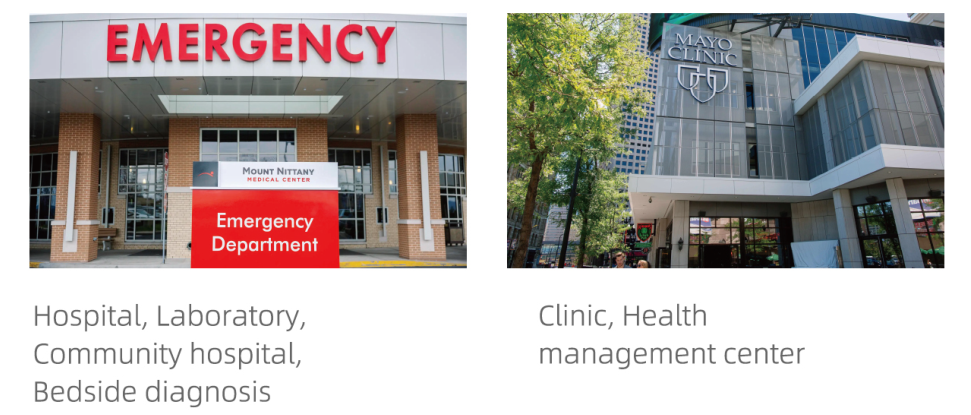 * ISO System Certificate
* CE Certificate
* EU Registration
* UCKA MHRA Registration
---
---